Okay.... first off I would just like to warn you that this may be the most glorious thing you've ever tasted. for reals.
----RASPBERRY GLAZED CUPCAKES -----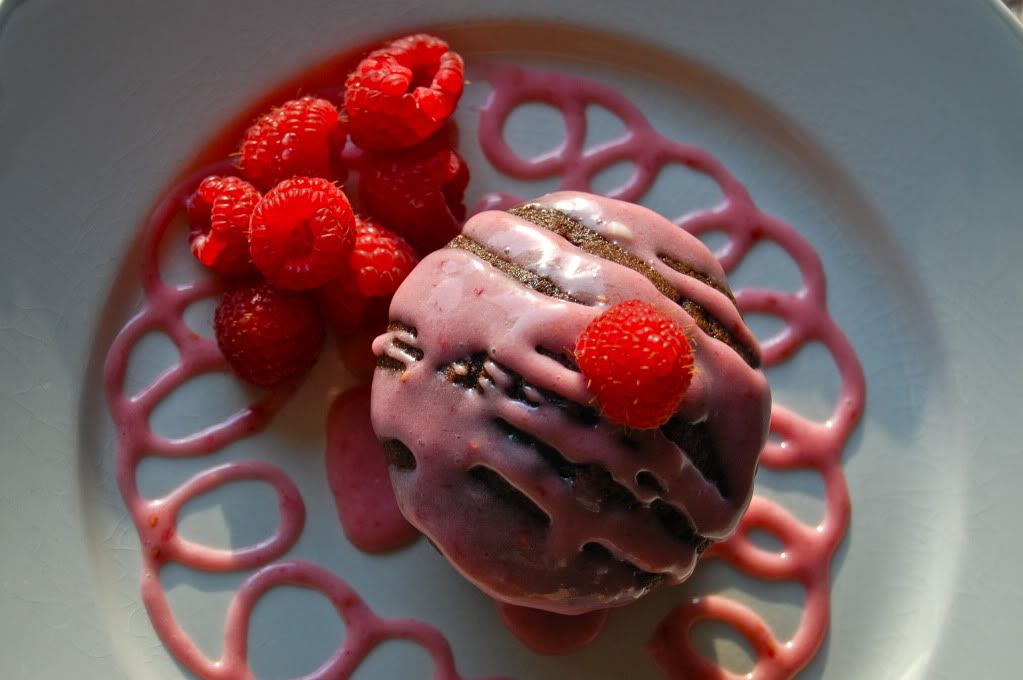 I found something similar on pinterest - and if you're following me, you have probably already seen it, but it looked too complicated for my liking (and my time constraints) so I fiddled with my own version. Wha-la!
First - get a cake mix and make some devil's food cupcakes. just cuz it's easy.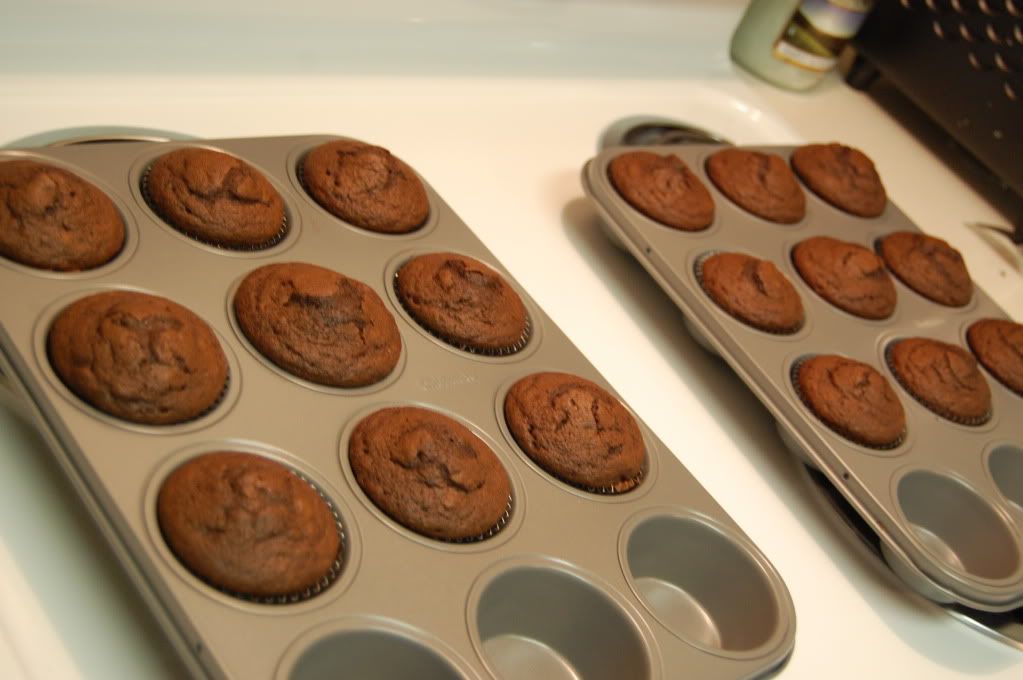 The glaze:
-1 cup frozen raspberries (thaw those suckers out, just not all the way)
-8 ounces of cream cheese.
-1 teaspoon vanilla extract (the real stuff, people...because momma kreikemeier says so.
no imitation.
k, thanks mom)
-1/2 cup of butter -
yikes
, wait, don't care.
-4-5 cups powdered sugar - sifted.
1. mix your butter and cream cheese until it looks about like this:
2. blend those raspberries up! (and I added a splash of milk) blend until it looks like this: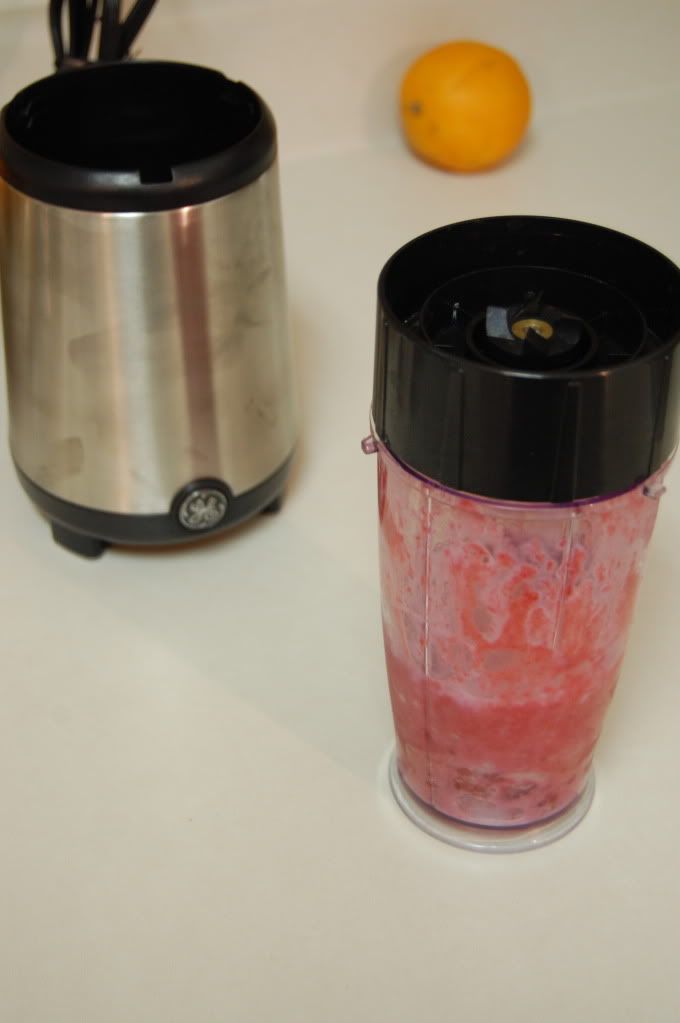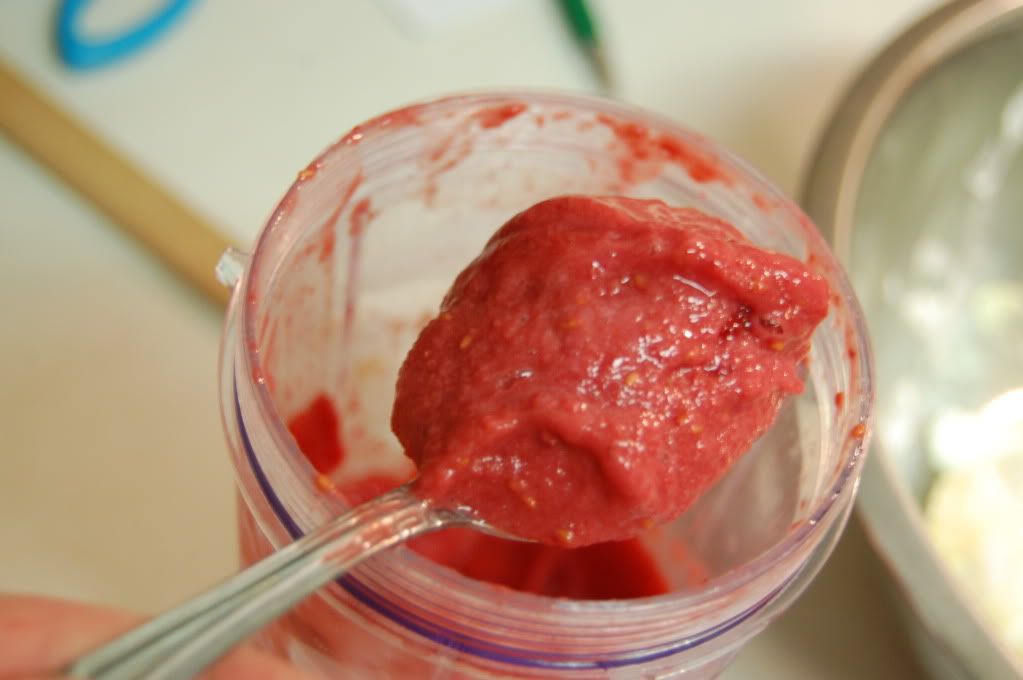 3. sift the powdered sugar and add into your cream cheese/butter mixture.
4. add in your raspberry puree and vanilla and mixy-mix-mix.
5. pop that all in the fridge and use as needed on your cupcakes.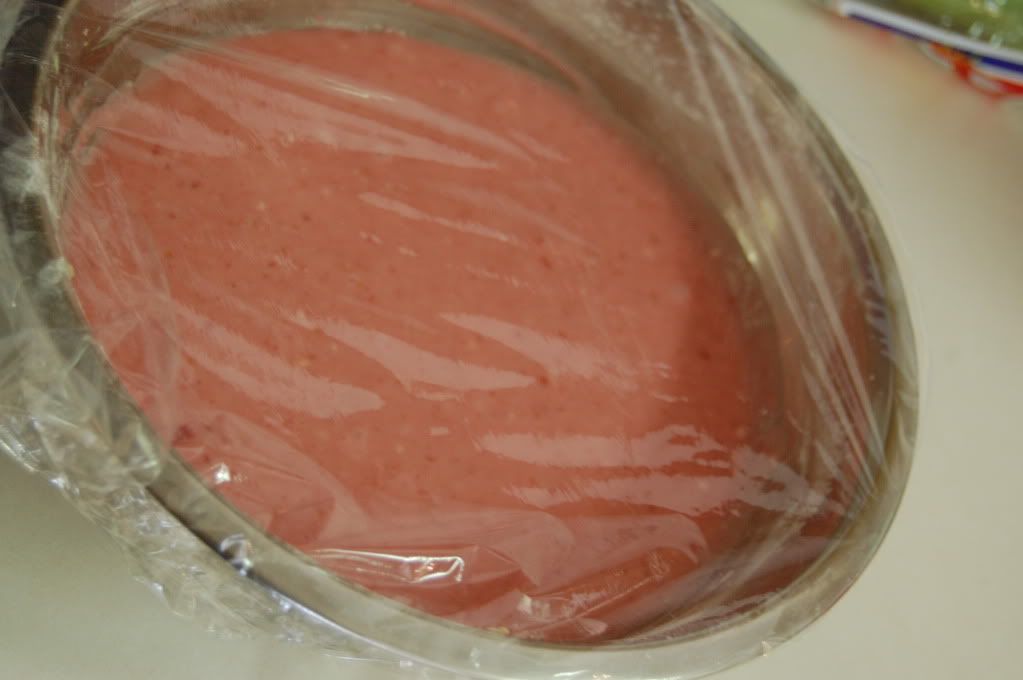 wait, what? you think that looks like an awful lot of glaze? well that's only because you'll also want to get a spoon out at gulp it up plain because it's t h a t g o o d.
Oh, and you can garnish your yummies with some fresh raspberries, too!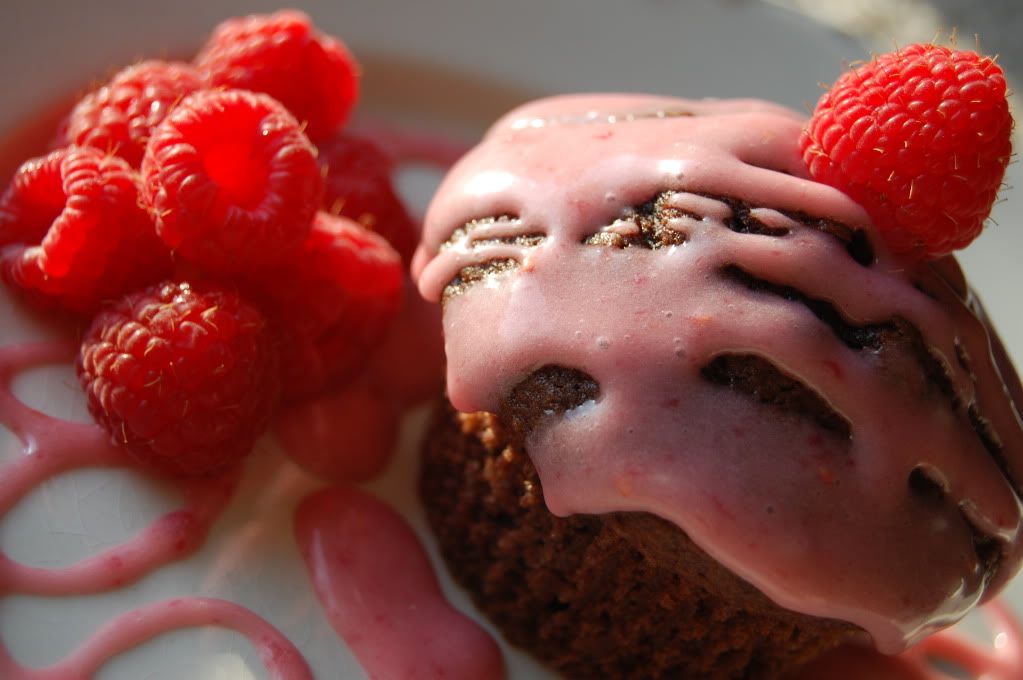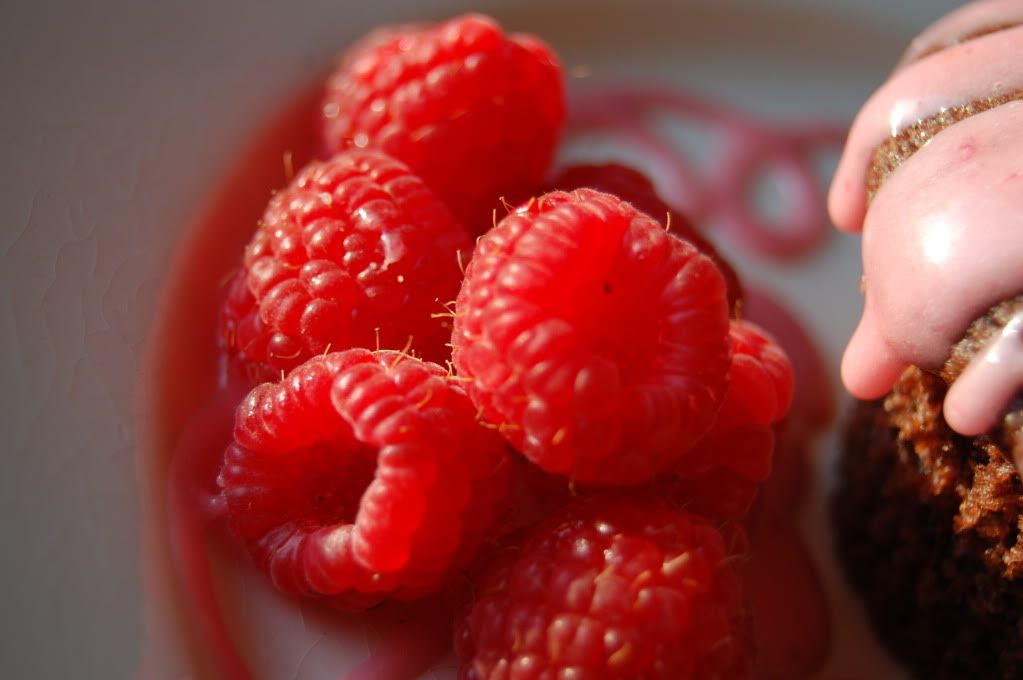 stop drooling and make some! you won't be disappointed!
psssss.... i'm currently taking february free sponsor swaps! email if interested!