okay
i'm exaggerating.
but 13.1 miles never felt so good...
YOU GUYS.
i did it.
i ran a half marathon!
woo-hoooo!
thanks to my roomie brooke for basically forcing it upon me.. ;)
my goal was to finish in 2 hours and 30 minutes
and guess what my time was?
2 HOURS AND 30 MINUTES.
BOOM.
my family totally surprised me!
they had other plans and were not going to be able to make it down for the race to cheer me on.
SURPRISE.
they came and met me at mile 12 AND then my daddio ran the last mile with me.
shocking!
so great!
my 12 miler the week before the race was bruuutal on my ankles for some reason.
bloody, bloody feet.
(close your eyes if you don't like seeing nasty feet.... cuz this post is full of them! i'm sorry.... but not really that sorry because this is my blog and i can post pictures of my nasty feet if i want to. okay.)
plus - it looks way worse than it felt.
i didn't even know my feet were bleeding!
anyway,
i was sorta worried that my almost-healed-wounds would break back open for the half-marathon.
the morning of i wrapped them all up and felt like a hard-core athlete ;)
good news: no bloody feet!!! it worked wonders!
it is really too bad the weather was so crappy.
i had a blast running this darn thing and will probably do it again.
weird, i know... kylie doesn't run???
here are some photos of my experience!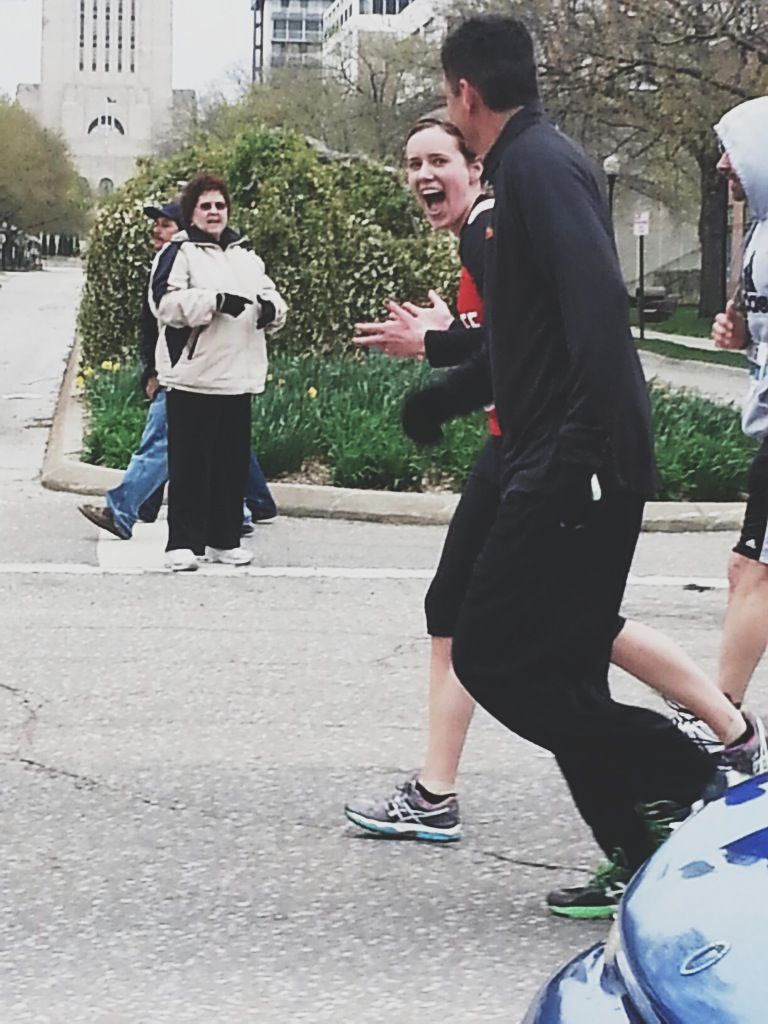 the moment i realized dad was running the last mile with me!